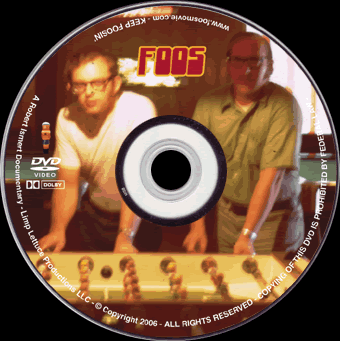 The entire contents of this site are ©2004-2006, FOOS - Be the Greatest, A Limp Lettuce Productions LLC, Denton, Texas.
ALL RIGHTS RESERVED.
No part of this site, its design, contents, applications, code or any other aspect of its unique presentation may be reproduced or retransmitted without written permission of the copyright holder.